ÑH7 [2010] SUMMIT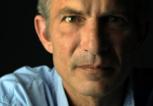 A gem history: the Photo Pulitzer 2010
Since the Sept. 11, 2001, Denver Post staff photojournalist Craig F. Walker has covered some of the most important threads of the terror attacks in New York and Washington, D.C., fixing a compassionate lens on the men, women and children tangled then, and now, in the continuing story of geopolitical conflict. He chronicled the aftermath of the collapse of the World Trade Center towers in New York, the war in Afghanistan in 2001 and 2002, including the inauguration of Afghan President Hamid Karzai, and the deployment of American troops in Kuwait in 2003, and in Iraq in 2005 and 2009.
Walker's photo essay "Ian Fisher: American Soldier" was awarded the Pulitzer Prize for feature photography in 2010. It also earned the American Society of News Editors community photojournalism award, the Sidney Hillman Foundation prize for photojournalism, a Gold Medal from the Society of Newspaper Design and the grand prize in Editor & Publisher's Photos of the Year competition. His portfolio received third in POYi's Newspaper Photographer of the Year category.
Walker came to the Post in 1998 from the Berkshire Eagle in Pittsfield, Mass., where, he chronicled the final seven months in the life of a single mother with AIDS.
List of speakers:
Jaime Serra
Jared Cocken
Ramón Salaverría
Vincent Termote
Rodrigo Sánchez
José Manuel Pérez Paadín